Does CBD Fight Cancer?
Posted: November 12, 2019 Author: zach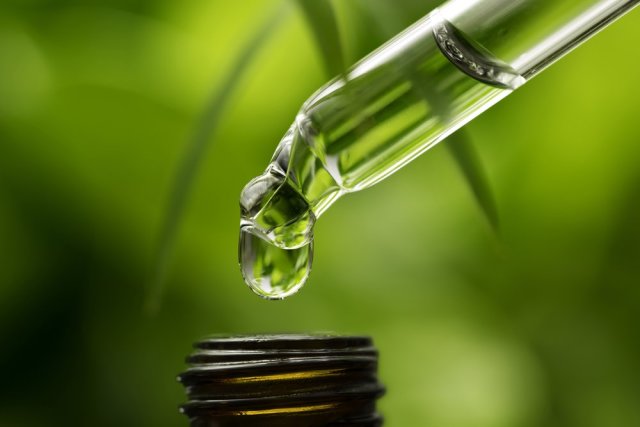 So much has been made of the wide range of medical benefits provided by CBD products. Records of using cannabis as medicine date as far back as 3000BC in China, when it was infused with tea to treat a variety of conditions from malaria to gout. More recently Cancer has been among the first topics that come up in terms of cannabis and medical treatment.
Unfortunately, there is very little out there in terms of scientific research into CBD and cancer. Decades of prohibition made it very difficult to obtain CBD for testing purposes, so at this point the medical community isn't conclusive on the effectiveness of CBD to treat cancer.
However, as legislation softens towards CBD, we're seeing a lot more research coming to light in 2019 that has been very promising. One 2019 study found cannabidiol could help slow tumor growth in pancreatic cancer. Another 2019 study found that CBD increased rates of cell death of cancerous glioblastoma cells.
Cannabis, both CBD and THC, have shown in many cases to have cancer-fighting properties. They also provide a range of other benefits that can be useful for coping with symptoms and side effects of cancer treatment. Here's a breakdown of the potential use cases for CBD in treating or preventing cancer.
CBD to Treat and Cure Cancer
While research is scarce, what we do have has been promising. Cannabis in general has shown to have cancer fighting properties in clinical studies up until now. The major benefit of using CBD as opposed to traditional radiation and chemo therapy is that it doesn't attack healthy cells in the body.
Nothing is conclusive at this point, and researchers haven't quite narrowed down what it is that causes CBD to fight some cancer cells. Researches have expressed concern that CBD can inhibit the immune system, potentially creating a roadblock to recovery for cancer patients.
Much more research has to be done into CBD and it's effects on the body and autoimmune system. Many are in support of the idea that full spectrum cannabis products are much more effective in treating diseases than isolated CBD. THC has also shown promise in terms of cancer research, but not enough is out there in terms of testing different levels of CBD and THC in cannabis.
In the next few years as more clinical studies surface, we'll become more clear on CBD's application in Treating Cancer. Regardless of the outcome of the results, no one can argue the therapeutic benefits of using cannabis in conjunction with traditional cancer treatments.
CBD to Treat Side Effects of Cancer Treatment
CBD and THC products have proven to be invaluable to tens and thousands of cancer patients worldwide. This was the first and most obvious application of cannabis as medicine, as it can help reduce some of the brutal side effects of chemo and radiation treatment.
Here's why it's so beneficial:
Reduces Nausea
Improves Appetite
Reduces Inflammation
Reduces Anxiety
Chemotherapy can have devastating effects on patients, and many of the symptoms that bother them the most are the ones above. By effectively reducing these symptoms with very few negative side effects as with opioid medications. Unlike Opiates, CBD has not shown to be an addictive substance and it's impossible to have a chemical overdose that would lead to death.
CBD has been shown to be effective at reducing inflammation, allowing patients to decrease the amount of discomfort they feel. When combined with THC, which has strong psychoactive properties that many prefer over opiates, it can provide a powerful combination of pain relief that is desperately needed for those suffering from cancer.
CBD is also an appetite stimulant. One of the many horrible side effects from chemo is reduced appetite. Patients find it very difficult to eat following chemo sessions. CBD and THC are very effective stimulating appetite for these patients, allowing them to get their health back on track after treatments.
CBD for Preventing Cancer
Studies on CBD's effectiveness in preventing cancer are even harder to find. A long-term study done by California Men's Health found that Men who used CBD were less likely to get bladder cancer, but other than that there's not much else.
Much more research has to be done into preventative care for cancer before conclusions are drawn. However, many are optimistic that the results of studies done regarding CBD and cancer treatment will bode well in it's effectiveness to prevent the disease.
There's no doubt we'll have access to a significant more amount of research in the upcoming years. The CBD industry is already at $2B as of 2018, with estimates in the $4T range for the next 10 years. If we can find a definitive link between CBD and curing cancer, that number would soar even higher.
At this point there is only 1 FDA approved drug that is a CBD product: Epidiolex. This is used to treat 2 rare forms of epilepsy, which can reduce the number of episodes from 40 a day down to 1 or 2. It will be interesting to see the FDA's treatment of the cannabis industry in light of the 2018 Farm Bill.
Please follow and like us:
Leave Us Your Comments Below!