Description
CBD Cream Ingredients
Camphor, Violet Leaf Infused Olive Oil, Castor Oil, Ginger Root infused Oil, Almond Seed Oil, Meadow Foam Seed Oil, Natural Hemp Oil, CBD, Beeswax, Menthol, Capsaicin, Essential oils (Turmeric, Chamomile, Lavender, Ginger, Frankinsense), Vitamin E, Pure Mentha Piperita Oil (Peppermint Essential Oil), Eucalyptus Essential Oil.
How to Use CBD Cream
Simply apply to the skin in the affected area every 6-8 hours. Gently rub the cream into skin for about 30 seconds. Do not apply to open cuts or wounds. Wash hands after using.
Our CBD Cream
Core Extraction's CBD Cream is made from 100% Organic Full Spectrum CBD. It was grown by small family-owned farms on U.S. Soil using sustainable farming practices. It is Non-GMO, and no herbicides or pesticides are used in the growing process. Our Tincture is 100% Vegan and Gluten-Free.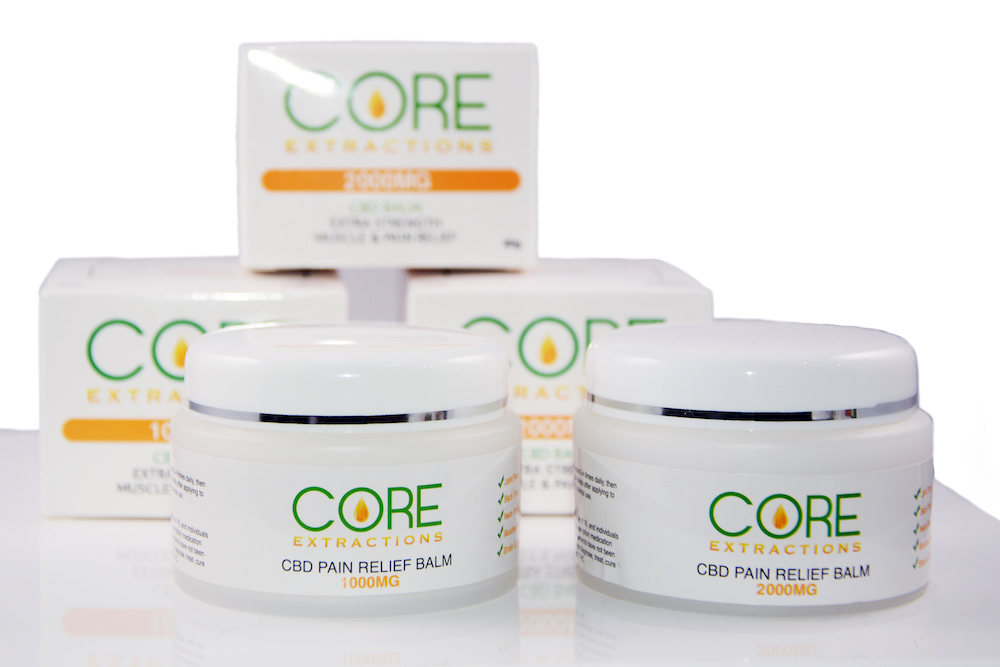 The result? Some of the best CBD available on the market.
100% Organic
100% Non-GMO
100% Vegan
100% Gluten Free
No Harsh Chemicals or Pesticides
Eco-Friendly
100% Independent Lab Tests
We maintain close relationships with all of our farmers to ensure the best quality cannabis is used in our product process. We properly vet all of our growers to ensure that we are sourcing only the best U.S. CBD genetic strains. We are involved in the growing process from seed to sale, which is what is truly unique about Core Extractions CBD products. We work closely with the growers, and we even hand select our crop prior to harvest.
After harvest, this CBD Tincture was created in our state of the art production facilities in upstate New York. It was manufactured using the latest and best technology on the market for extraction and production. As a result, we produce the best full spectrum CBD tincture with less than .3% THC that you can buy!
With the cannabis industry's recent expansion, product quality and consistency has been one of the biggest issues facing consumers. Too often CBD products on the market are mislabelled and rarely are they produced with the consumer's health as the #1 focus.
That's where we are different. Product quality and our customers' health are at the top of our company's priorities. We're committed to supplying the best quality CBD on the market at reasonable prices. Give us a try and see why everybody is coming to core.
What is CBD Cream
CBD cream has become more and more popular for treatment of pain in joints and muscles. Recent research on CBD and its affects on inflammation have proven to be more than promising, and many people are discovering the amazing benefits that CBD cream can have on pain.
Depending on the amount of CBD in the balm and that amount of cream used, the actual amount of CBD that is administered locally to a sore muscle or joint can vary between 10mg and 50mg, or more if a large amount is used.